See the Cricut Headquarters and meet some of the amazing people behind the scenes!
I am a big fan of Cricut, both as a product and as a company. Their values and vision align with our own core values at JenniferMaker. So when Cricut invited me to their headquarters in Salt Lake City, Utah in September 2019, I booked my plane reservations immediately, made myself a Cricut dress to wear, and got my camera ready to take photos and videos to share with you! Here are the live videos I took before and during my visit, including a tour of their office!
Reminder: Don't forget about the two giveaways I'm hosting — be sure you've entered both! The Cricut Explore Air Giveaway ends today at 2 pm ET and the #CricutBeKind Giveaway ends on Monday. Are YOU entered?
Before the Tour
These two videos are in my closed Facebook group — Cricut Crafters & Makers — so you'll need to join the group before you can watch the videos:
Learn more about my Cricut dress here.
Cricut Headquarters Tour
Cricut is located in a modern office building in South Jordan, Utah, which is a suburb of Salt Lake City. I had the chance to tour the 3rd and 4th floors!
Crafting at Cricut (Bleached Stencil Shirts) – Parts 1 & 2
In the morning, we played with Cricut machines and materials a bit to do a project together — a DIY bleach stencil shirt! See how it works and how it came out!
And here is the finished sweatshirt!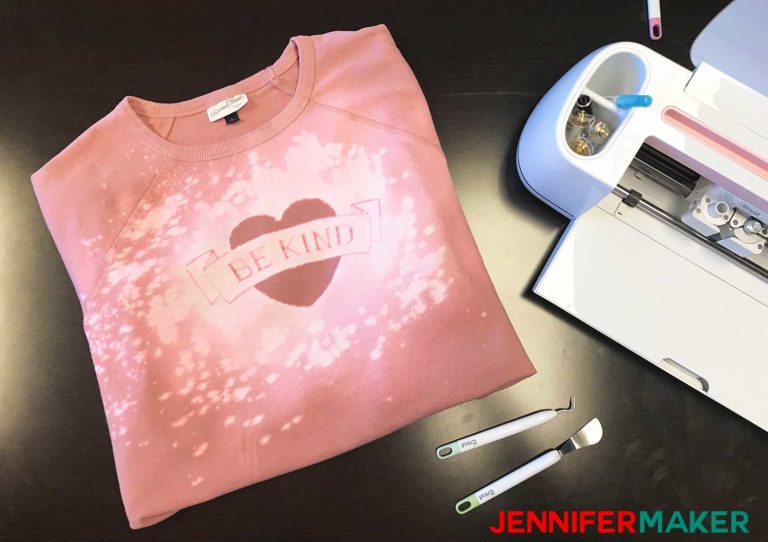 Photos with the Cricut Team
Here I am with Brittany Jacobson, who gave me my tour and made me feel SO welcome!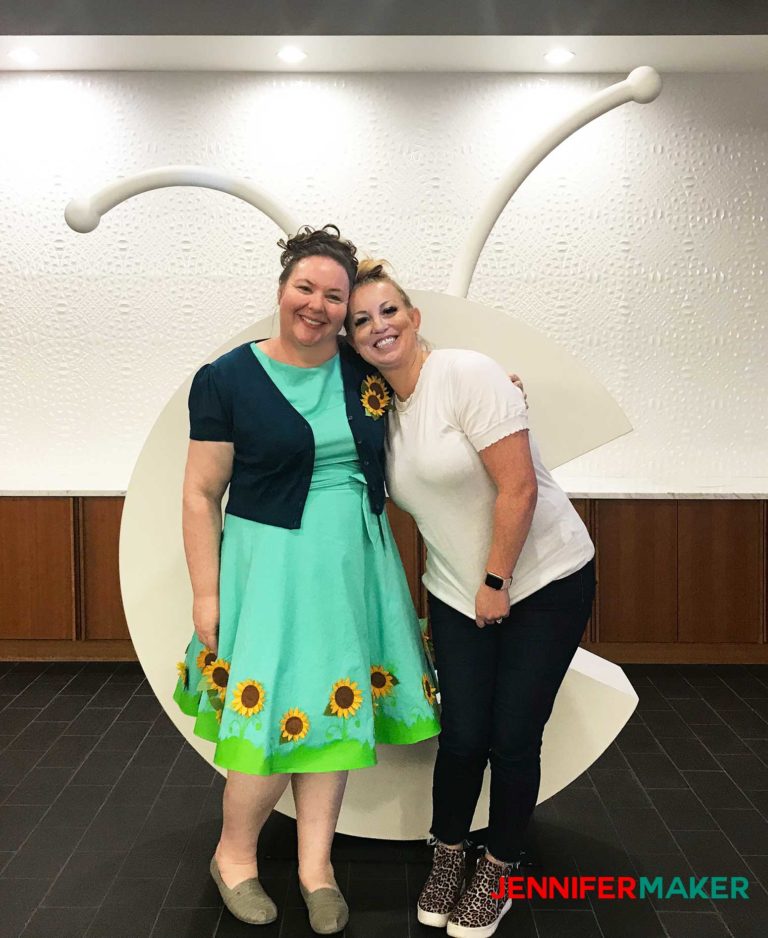 And here I am with Ashish Arora, the beloved CEO of Cricut himself! Such a kind and delightful man, and an excellent leader.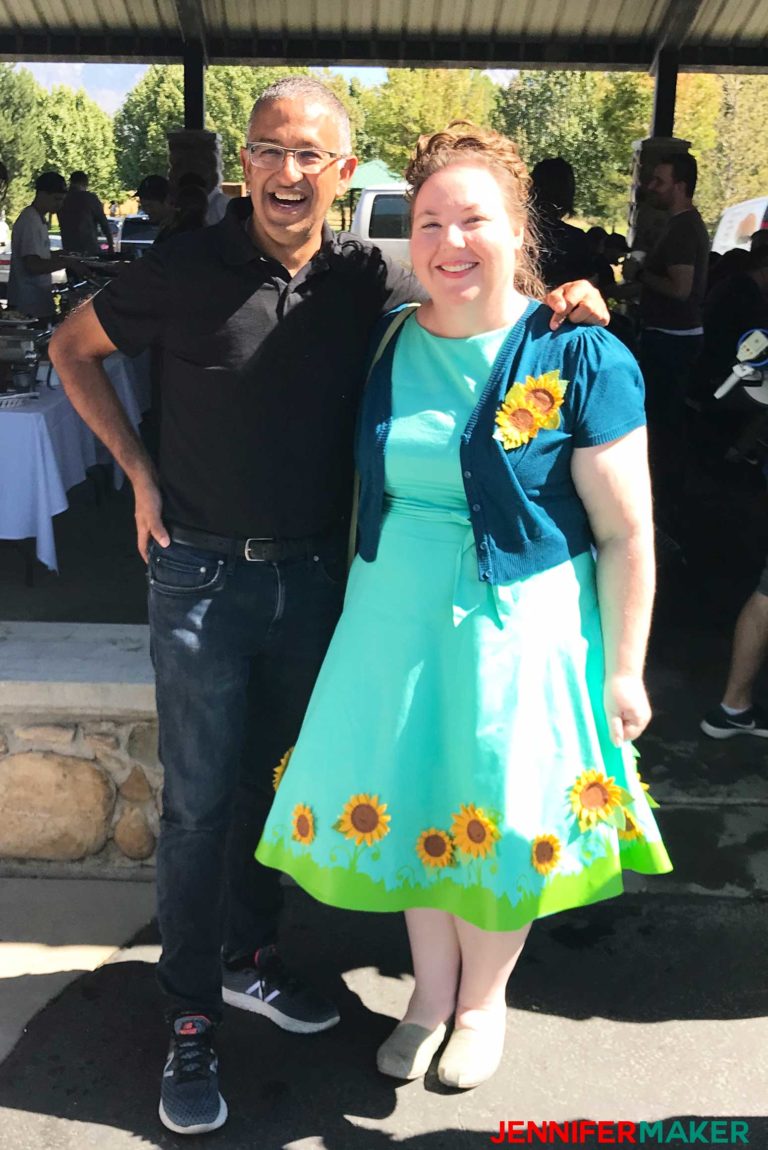 I had a lovely visit and think even more highly of Cricut after meeting members of their team in person! I even had the opportunity to see some things coming down the pike (though I can't reveal them yet, you're going to love them!) I see great things in store for Cricut and I look forward to a long and fruitful future together!
Love,