Last night Greg made my pumpkin-cocoa chili and two things struck home. 1. This chili is damn good and we need to make it more often. 2. This recipe needs to be archived somewhere other than a single piece of paper in a binder in my kitchen. Plus, you all might enjoy this chili, too. It's super healthy, very filling, and tastes amazing. It's also Weight Watchers friendly for the Simply Filling plan (which is why I developed this recipe in the first place). It's made of good, whole foods and tastes great as leftovers. There's really nothing not to love about my pumpkin-cocoa chili.
Pumpkin-Cocoa Chili — Healthy & Delicious!
Here's a hearty dish to warm you up on a cold night! The cocoa powder and smoked paprika gives the chili a more complex, richer taste, as well as a wonderful color.
Ingredients
2 T. healthy oil (I used sunflower oil)
1 medium onion, chopped
3 garlic cloves, minced
1 lb. ground turkey, extra lean beef, or tofurky
1 30oz. can of diced tomatoes, undrained
1 15oz. can of pumpkin
1 15oz. can of tomato sauce
1 15oz. can of pinto beans, drained
1 15oz. can of black beans, drained
1 bag of frozen whole kernel corn
1 4 oz. can of diced green chiles (optional -- I don't use 'em)
8 oz. of chicken broth (half of a 15 oz. can)
1 T. cumin
1 t. smoked paprika
1 t. salt
1 T. cocoa powder
1/2 t. ground black pepper
Instructions
Heat the oil in a large stockpot over medium heat. Add chopped onion and garlic and cook for 5-7 minutes or until tender, stirring frequently. Add ground meat and brown. Drain. Add the remaining ingredients and stir everything well. Bring chili to a boil. Reduce heat to low, cover, and cook chili at least 30 minutes, stirring occasionally. Cook the chili longer for more flavor. If the chili seems too thick, just add more broth or water to achieve desired consistency. Serve the chili over brown rice, couscous, or whole wheat pasta and top with cheese and/or sour cream (fat or no fat).
Notes
Makes plenty of leftovers, perfect for lunches.
https://jennifermaker.com/pumpkin-cocoa-chili-healthy-delicious/
Makes 10 servings (1 cup per serving).
Calories: 280/serving
Protein: 18g/serving
Fiber: 12g/serving
Fat: 6.7g/serving
Great source of vitamin A, thiamin, zinc, and copper!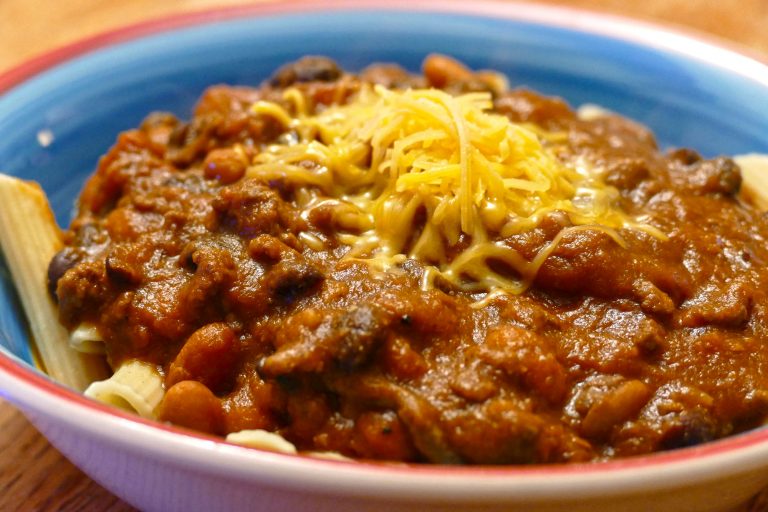 We ate our pumpkin-cocoa chili over Barilla ProteinPLUS pasta, which is a multigrain pasta with chickpeas, lentils, and egg whites. In all the years I've been using it, my daughter has yet to notice it's not "regular pasta," and we all get 10g of protein per serving. Protein is a big deal for my daughter and I—we are sensitive to a lack of it, and strive daily to have enough. The pasta and chili together give us 28g of protein per serving, which is great!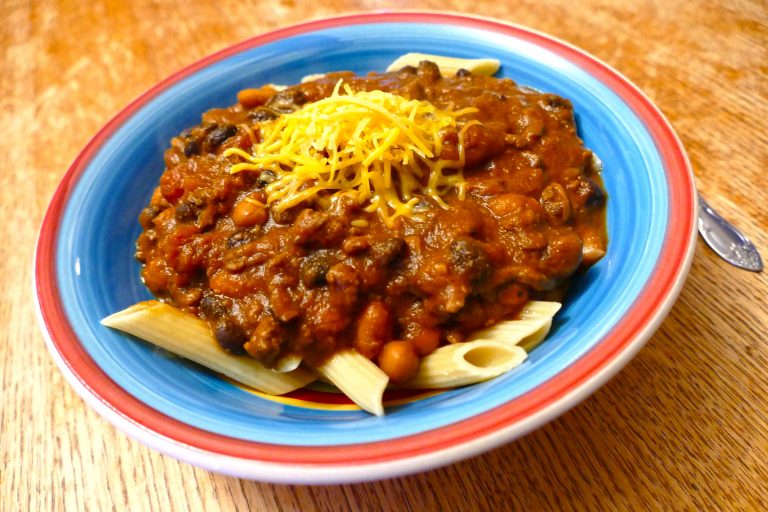 By the way, totally off topic here — I just love my camera. Looks at these pretty shots it took with very little effort! I saw the chili on the table, said, "Ooh, I should take a photo and put the recipe on the blog," got out the camera, and took pictures. There's no fancy lighting, and in fact our dining room is "romantically" lit with just an overhead light on a dimmer switch. I didn't fuss with the food or bowl or spoon or anything. Sure, it's not as pretty as some food shots I've seen, but the food looks delicious, which is what I think really matters.
If you make the pumpkin-cocoa chili, please let me know what you think! And check out all of my other healthy recipes: cornbread, ham and cheese pizza, mashed potatoes, lasagna, breakfast casserole, oatmeal-banana cookies, mini crepes, chocolate frosty, banana pancakes, and protein balls.
Love,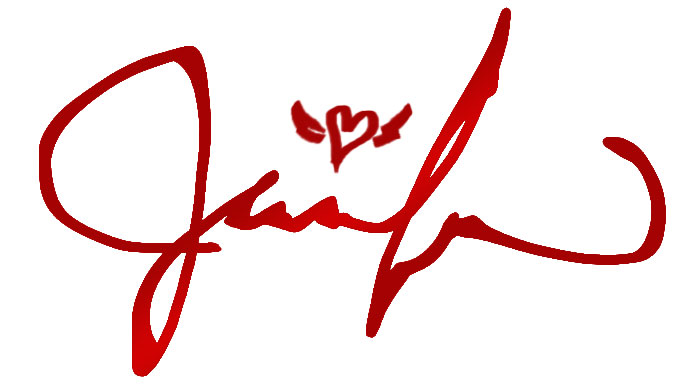 Like this recipe? Pin it!