Breakfasts really are the most important meal of the day. If Alexa and I don't have a good breakfast — with a healthy protein — the rest of the day is iffy. No exaggeration! We prefer eggs for their rich B-complex vitamins (which help us focus) and eat quite a bit of them here. I've learned to make eggs in many different ways and this casserole is one of our favorites. It's simple to make, full of veggies, and it just tastes great. We make a healthy egg, cheese, & hash brown casserole on Sunday and the leftovers make quick and easy breakfasts during the week.
Healthy Egg, Cheese, & Hash Brown Casserole Recipe:
Breakfast Egg, Cheese, and Hash Brown Casserole: 100% Simply Filling Great Start to Your Day
A low-fat, simple ingredient breakfast casserole filled with all sorts of healthy goodness!
Ingredients
16 oz shredded hash brown potatoes (frozen)
1 red onion, chopped
1 small sweet red bell pepper, chopped
1 small sweet yellow pepper, chopped
6 oz lean Canadian bacon or ham steak, chopped
1 cup frozen corn kernels
5 large egg
1 cup fat-free milk
dash of sea salt
dash of black pepper
4 oz fat-free sharp cheese cheese, finely shredded
Instructions
Pre-heat oven to 350°F
Coat casserole dish with non-stick spray
Put potatoes, onions, peppers, Canadian bacon, and corn in casserole dish and mix together
Mix eggs, milk, salt, and pepper together in a bowl, then pour over the mixture in the casserole dish
Sprinkle shredded cheese all over the top
Bake for 45 minutes
Notes
100% Simply Filling / WW PointsPlus: 5 points
https://jennifermaker.com/breakfast-egg-cheese-and-hash-brown-casserole-100-simply-filling-great-start-to-your-day/
This recipe is 100% Simply Filling based on The Simply Filling Weight Watchers Technique Food List. Simply Filling is a weight loss/eating habit where you can eat as many healthy whole foods as you wish and still lose or maintain your weight loss. It's been my go-to for weight loss for about 8 years now and I highly recommend it.
Healthy Egg, Cheese, & Hash Brown Casserole Step-by-Step Directions:
The healthy egg, cheese, & hash brown casserole is pretty simple! Pour your potatoes into your 9″ x 13″ casserole dish: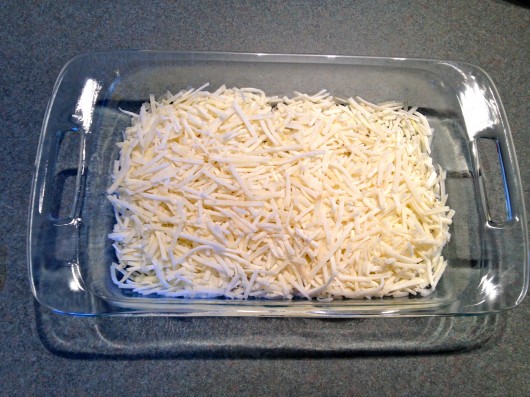 Chop up your veggies: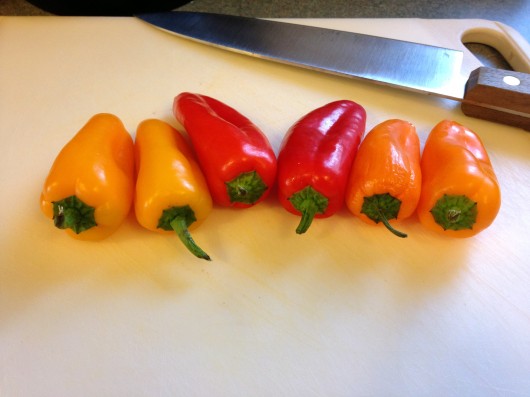 Add your veggies, ham, and corn: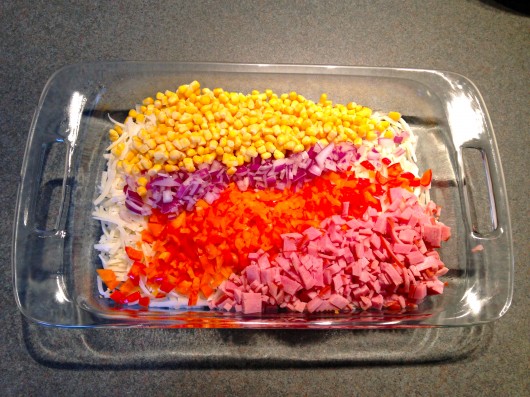 Mix it up and pour the egg/milk mixture over it: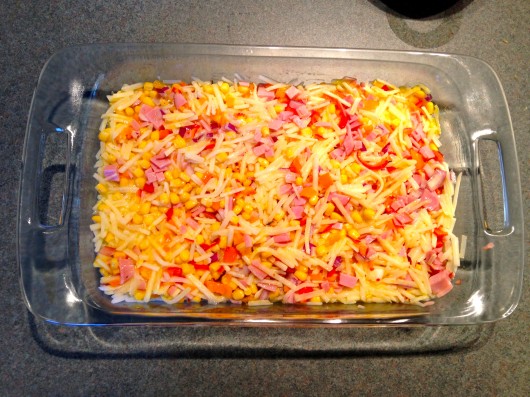 Sprinkle cheese on top: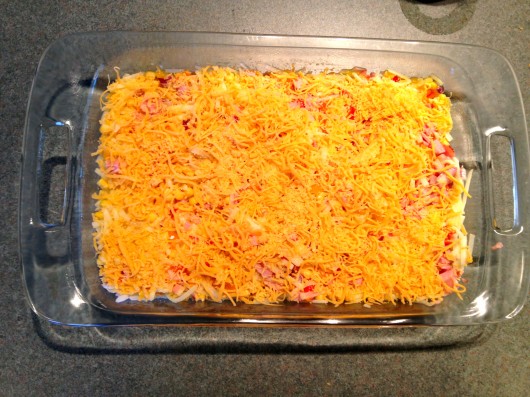 Bake at 350°F for 45 minutes: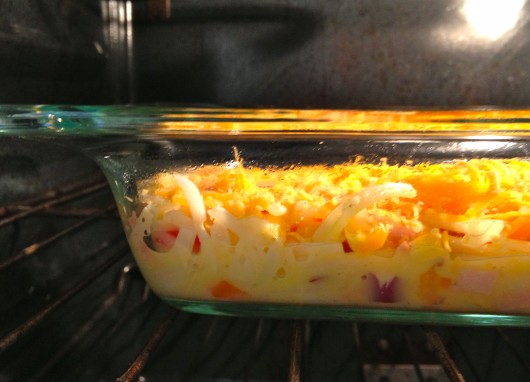 Remove from oven and cool: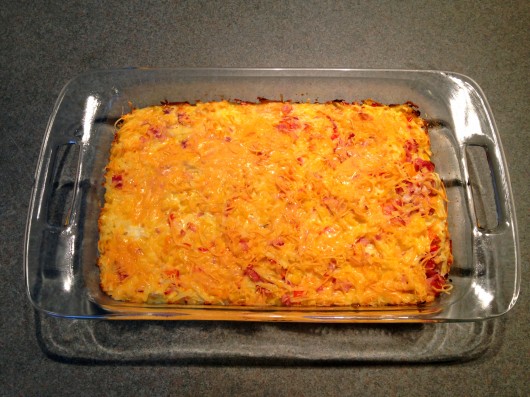 Serve and enjoy: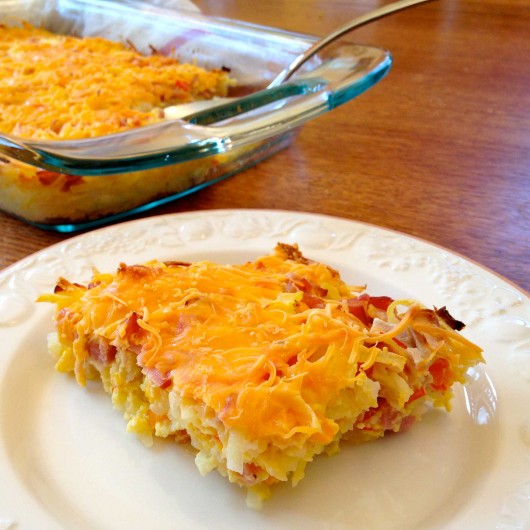 And here's an easy visual reminder of the steps to make your healthy egg, cheese, & hash brown casserole: