Sometimes I just want a cookie. 
But cookies are not on the Weight Watchers Simply Filling plan, unless I want to spend a few extra points. I like to reserve those for my nightly mini Coke (in a glass bottle, of course), and traditional cookies are a lot of points. Like 4 points per cookie. Ouch. Thankfully, I have some healthy cookie recipes stashed away in my Magical Mommy Binder. Here's one that is simple to make and uses ingredients I almost always have on hand … and I'll bet you do, too!
Healthy Oatmeal-Banana Cookies
A very simple, healthful cookie recipe that needs only two ingredients -- oatmeal and ripe banana!
Ingredients
1 ripe banana
1 cup old fashioned oatmeal (uncooked)
1 dash vanilla (optional)
Handful of chocolate or carob chips (optional)
Instructions
Preheat oven to 350°F.
Decide if you want fluffier or denser cookies. If you want denser cookies, put the oatmeal in your blender and pulse it until it's like oatmeal flour.
Mix the banana and oatmeal together. Add in another other mix-ins or spices you like.Drop spoonfuls of batter onto cookie sheet. These cookies will stay the same size and shape, so form them to look lnice.
Bake cookies for 15 minutes.
Enjoy!
Notes
100% WW Simply Filling / WW PointsPlus: 6 points (for whole batch)
https://jennifermaker.com/healthy-oatmeal-banana-cookies-you-need-just-two-ingredients/
My favorite part about these cookies is how they fill me up and satisfy me in a way that regular cookies cannot.
Oatmeal-Banana Cookies Step-by-Step
I took photos of the steps, though they are really so easy I don't know that you need them.
Start with your ingredients. The riper the banana, the sweeter your cookies!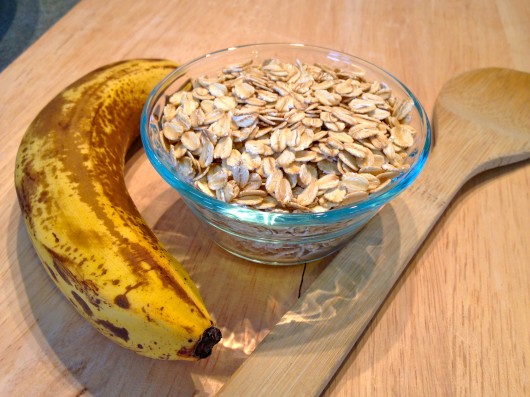 Grinding up my oatmeal in the blender to make oatmeal flour.
Putting the main ingredients together.
Now mush the banana up and stir it all together.
Here is the cookie dough:
Now add any mix-ins you want. I tried some unsweetened carob chips today: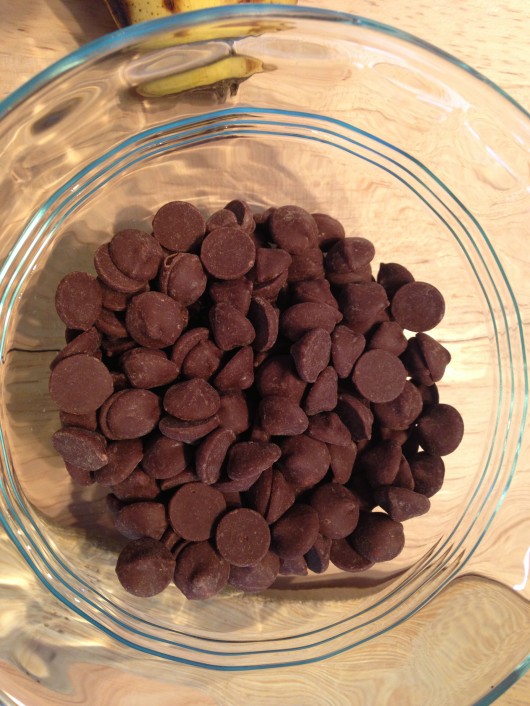 Doesn't this look yummy?
If you opt not to grind up your oatmeal, your batter will look like this:
Now drop balls on your cookie sheet and flatten them to make nice cookie shapes:
Voila! Cookies!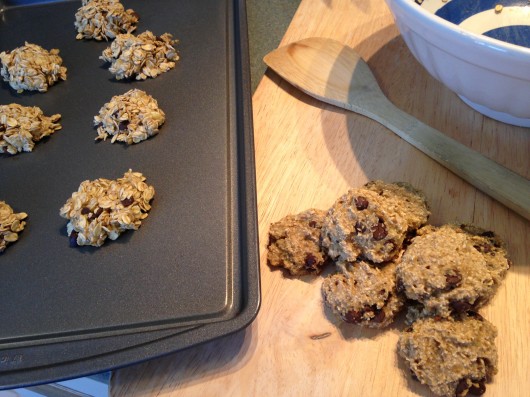 Here's the cookies — the ones in the front are made with plain ol' oatmeal, the ones in the back have the oatmeal ground up first:
I'm eating one of these cookies as I type up this post … they are so good. Eating healthy doesn't have to mean eating boring food or depriving yourself. Thank goodness!