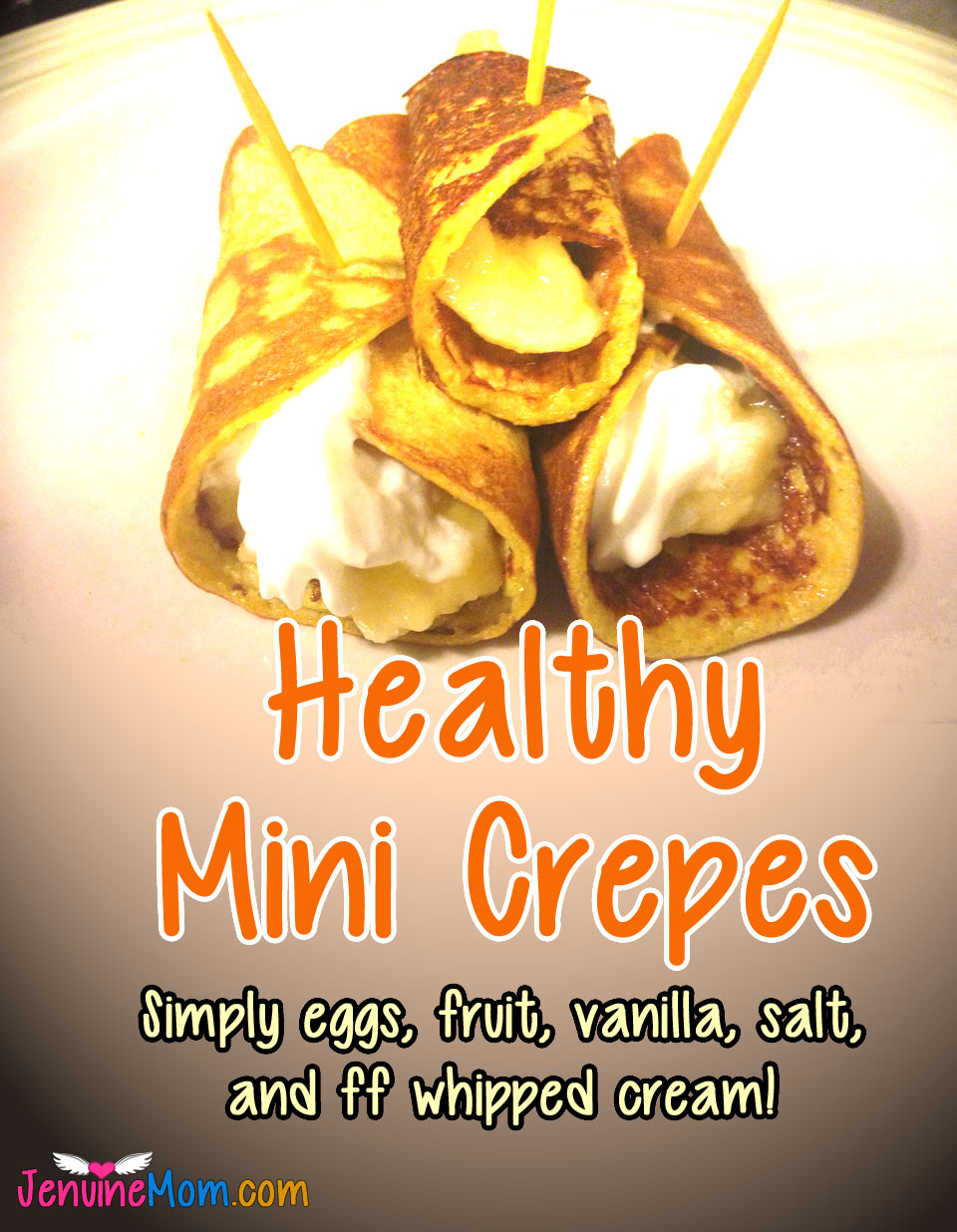 Last night I tried enhancing my breakfast banana pancake recipe to create a sweet dessert treat … and succeeded! With a couple extra ingredients, you can make a healthful, low-cal dessert you can indulge in without any guilt: healthy crepes! I actually couldn't finish the full plate, so this is something you could certainly share with someone special. Alexa, who really hates bananas, now wants to try these because they look so good in the photos. (She was tucked in bed asleep last night when I made these little beauties.) We'll see if she likes them or not — they are very sweet, but definitely taste like banana!
These healthy crepes would be great as a dessert, but you could also have them at breakfast thanks to the eggs and fruit. These would also make a great "finger food" dessert at a party!
Cooking and Preparing the Healthy Crepes
My ingredients for the mini crepes — I wish I'd had strawberries, too! I must remember to go to the grocery store tomorrow.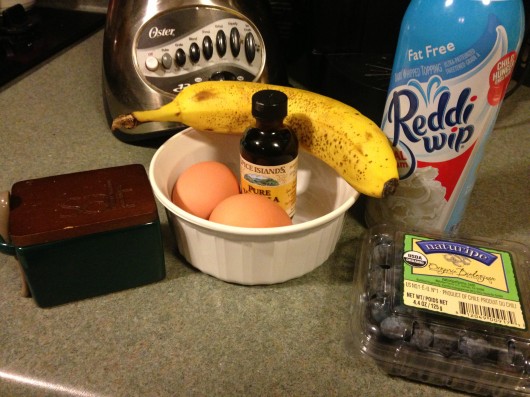 This is what the batter looks like when pulsed in the blender.
Crepes cooking on the skillet. Watch for these little air holes to form in the center — they tell you the crepe is ready to turn!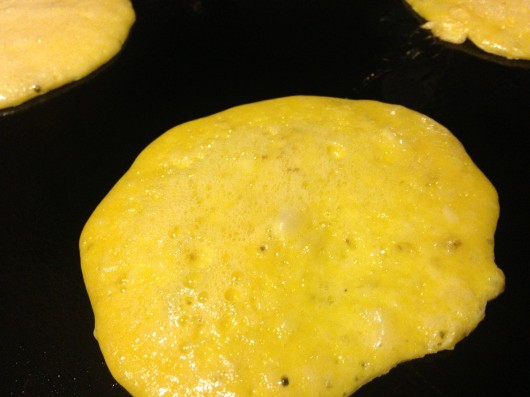 Assembling a blueberry-filled mini crepe!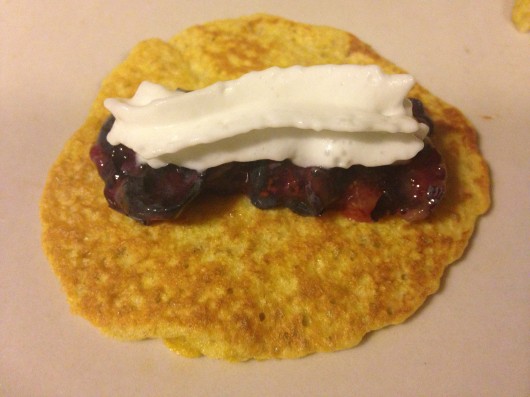 Isn't it adorable?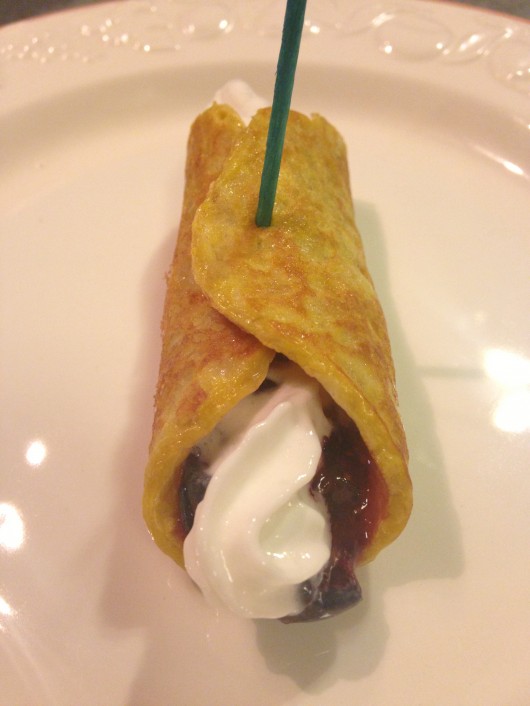 My crepe pile-up with blueberry-filled, banana-filled, and whip cream-filled crepes. I thought at first I might eat them all, but it's a good thing I did not — they were more filling than I thought and I couldn't finish my fourth one!
If you come up with ideas for fillings or other ways to make these crepes yummy, let me know!
Healthy Mini Crepes with Fruit Filling
Healthful mini crepes made from whole foods -- high in protein and naturally sweet thanks to the ripe banana!
Ingredients
2 eggs
1 ripe banana
dash of vanilla
dash of salt
8 T. fat free whip cream
Handful of blueberries, strawberries, banana chunks, or other whole fruit that smooshes well
Instructions
1. Put the eggs, banana, vanilla, and salt in a blender.
2. Pulse the ingredients in the blender until they are mixed -- 10 pulses should do it.
3. Pour batter onto griddle coated with non-stick spray.
4. Cook crepes on both sides, flipping them small bubbles appear in the centers.
5. Remove crepes from heat and place on plate.
6. Mush up your fruit of choice and place a small bit on each pancake.
7. Add a dollop of whip cream, if you choose.
8. Roll up the crepe around the filling and keep closed with a toothpick
9. Enjoy!
Notes
I like these best with just a little whip cream, or with blueberries. I thought the banana-filled ones were just a bit too much banana, but others in my house felt differently!
https://jennifermaker.com/healthy-mini-crepes-with-fruit-filling-a-no-guilt-dessert/
Note for Weight Watchers: The fat free whipped cream I use is only 5 calories for two tablespoons, and I estimate I might have used 8 altogether — that's about 1 point, so be sure to count it (or part of it, if you share it) if you're on the Simply Filling plan.
2016 Update: These healthy crepes continue to be a big hit in our house! They are easy to whip up and are great for breakfast thanks to the eggs and fruit.