Learn how to make a simple quilling tool for rolling paper flowers!
I love to make rolled paper flowers, and the best way to roll them is with a quilling tool. I have several commercial quilling tools, but my favorite is the one I made myself from a dowel and some electrical tape. My DIY quilling tool was really inexpensive and I think it works better because it produces a fuller flower thanks to the dowel's diameter. Let me show you how to make one right now!
Let me show you how easy it is make this! This post contains some affiliate links for your convenience (which means if you make a purchase after clicking a link I will earn a small commission but it won't cost you a penny more)! Read my full disclosure policy.
DIY Quilling Tool – Materials Needed
How to Make Your DIY Quilling Tool
IMPORTANT: An X-ACTO knife is VERY sharp and you can cut yourself if you're not careful. Please make sure you use one safely. Here are my safety tips:
Always wear safety glasses – a blade may break and fly away from the work surface.
Always use a sharp blade. Dull blades are more dangerous.
Your hand should NEVER be in the path of the blade.
Review this safety sheet before using an X-ACTO knife or other craft knife
First, use your X-ACTO knife to cut an 8″ length from your 3/16″ diameter dowel.
Next, use your knife to cut a slot down the middle of the dowel, about 3/8″ deep. The slot should be just wide enough to allow a piece of card stock to enter it, and no more.
Now roll electrical tape around the dowel, about 1/2″ down from the tip with the slot. Keep rolling the tape around the same point until it builds up a "bumper" about 1/4″ deep.
Here are some close-ups of the tool:
And even closer up!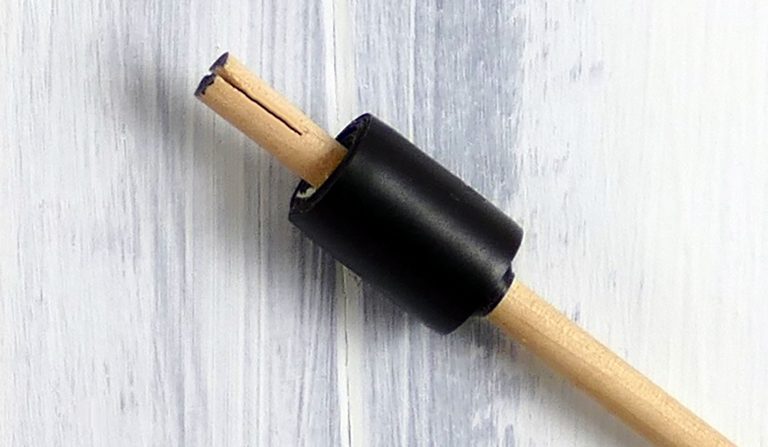 Voila! You have a DIY quilling tool, all handmade by you. Wasn't that easy and inexpensive?
Now use your quilling tool to go roll up some roses, carnations, peonies, magnolias, tulips, sunflowers, gardenias, and daisies! The electrical tape "bumper" you made will keep your paper from slipping down too far as you roll — this is really helpful!
Watch my DIY quilling tool in action in my Paper Tulip tutorial video:
Tip: Some rolled flowers look better a little larger and looser, so feel free to experiment with wider diameter dowels — they may just make the perfect flower for you!
Did you know? Quilling is an art that involves rolling strips of paper to form beautiful decorations. Quilling began during the 16th century by nuns and monks who re-used the gilded edges of books to decorate book covers.
You can, of course, purchase a commercially-made quilling tool — I have several of these, too! I recommend the Cricut brand quilling tool.
I store my homemade quilling tool in my easy craft tool organizer, while my Cricut quilling tool goes on my pegboard craft tool organizer.
Love,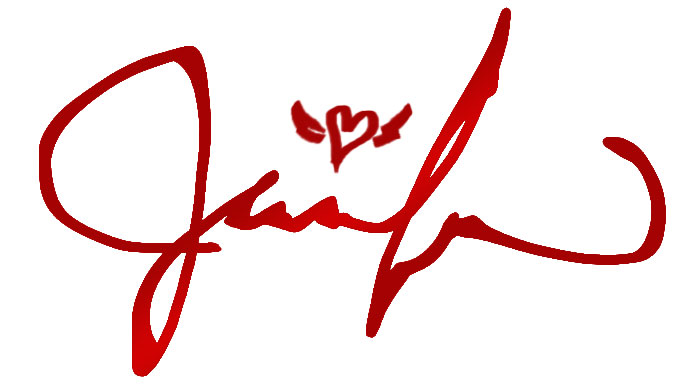 Did you like this tutorial? Let me know in the comments below, and please pin it for later!